Small Size Briquettes Making Machine
GCBA series briquetting machine is a versatile and durable small briquette machine. It converts a number of biomass raw materials into briquettes of different sizes. It is small in size and features efficient briquetting performance, so many buy it for residential or business use.


Small Briquette Machine for Sale
Most common raw materials that GCBA series small briquette making machine can process are wastes from agriculture, forest, yard and other industries like branches, rice husk, sawdust, cowdung, jute-stick, wood shavings, etc. (Read more: Coconut Shell Charcoal Briquettes Making Machine >>)


Raw Materials for Briquetting
Least Costly Small Size Briquettes Making Machine for Sale
Briquette Making Machine
GCBA-I
GCBA-II
Shapes of briquettes
Hollow Quadrangular or Hexagonal
Output kg/h
180~210 kg/h
300~350 kg/h
Motor Power (kw)
18.5 kw
22 kw
Electric heater (kw)
5 kw
5 kw
Size of briquettes
Dia.50mm
Dia.60mm/50mm
Size of inside hole
Dia.16mm
Dia.18mm/16mm
Density of briquettes
1.3 g/cm3
Weight(kg)
560 kg
780 kg
Overall dimension(mm)
1600*1000*1000 mm
1500*1200*1600 mm
Warranty
12 Months

Remarkable Characteristics of GCBA Small Briquetting Machine
Small Briquette Making Machine
It has an automatic temperature control system which protects the machine from getting harm due to over-heating. It controls temperature throughout the procedure.
It uses screw press which improves efficiency of the briquetting process and helps in saving energy and budget, both.
Briquettes manufactured through this small briquettes maker machine have hole at the center which improves their combustion characteristics and overall functionality. And it can be turned into charcoal briquettes. (Read more: Charcoal Briquette Machine for Sale >>)
Structural design of small size briquetting machine make it durable, easy to operate and maintain, as well. Its low maintenance feature lets the user save money and invest it in something more profitable. And it is afforable for most since the price is relatively cheaper than large ones.
Buy High Quality Small Briquette Machine - ABC Machinery
Least costly small briquette press machine for residential use – factory price screw briquette making machine for different biomass materials: Buy small size briquette making machine from biomass briquette machine manufacturer or supplier at factory price, get FREE technical instruction of briquettes making process and business plan to set up small briquette plant project in The Czech Republic, Guatemala, South Korea, Japan, Thailand, Indonesia, etc., at low cost.

How can You Construct a Wood Briquette Making Plant?
A biomass briquette plant consists of different parts and briquette manufacturing machines. Each machine plays its own role and help in manufacturing wood briquettes of desired size. Its key parts include: Crusher, Conveyor, Dryer, Briquette Making Machine.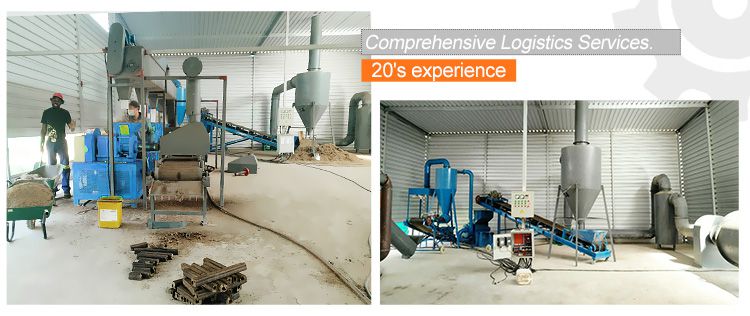 Setup Small Briquettes Plant
If you are interested in briquetting plant setup cost, please massage us your detailed requirements, we are happy to offer any supports.
Briquettes Making Process
If you are making briquettes from maize straw then it is important to know what its calorific value is. Moisture content in this raw material ranges from 10% to 13%. And its calorific value ranges from 3800 kcal/kg to 4500 kcal/kg. Due to their multiple benefits such as high combustion efficiency, easy ignition, and pollution free combustion, it is good to be used as industrial as well as household use. Ach produced after burning these briquettes can also be utilized as plant ash.
There are numerous benefits of using briquettes made from maize. Some of its benefits are given below.
Maize briquettes are environmentally friendly and do not cause pollution unlike traditional sources of fuel. They do not produce any harmful gas.
It has high calorific value and good combustion characteristics.
Briquettes have low water content which improves their durability and combustion.