Buy Briquetting Machine to Start Beech Wood Briquettes Business
Beech wood is a type of hardwood. Its hardness ranges from medium to high. Due to this reason, it is used in making many important items like instruments, floods, roofs, furniture, pellets, etc. Another reason why it is preferred for making household products is that beech wood does not have the smell that other woods usually have. Due to this reason, people prefer it over woods that have their own odor.


Beech Wood Briquette Making Business
It has also been used as firewood due to its amazing characteristics. It can burn for hours without producing much ash content. It shrinks and splits easily as compared to the other woods. Beech wood is very common, and you can easily find it at a very reasonable price. And now many people would like to make biomass briquettes from beech wood by briquette making machine for both home/farm use or business use.
Buy Punching Briquette Machine to Process Beech Wood
Punching briquettes making machine is new type biomass briquette equipment that are suitable for various biomass materials, like peanut shell, coconut shell, wood chips, sawdust, pine wood, beech wood, and more. (Related Order: Coconut Shell & Rice Husk Briquette Making Machine Exported to Philippines >>)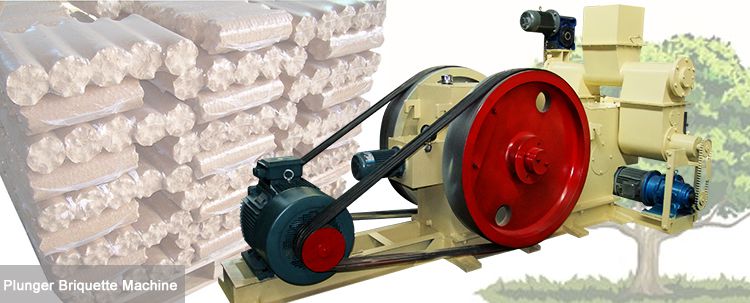 Beech Wood Briquette Machine for Sale
1TPH Small Beech Wood Briquette Machine for Sale
Technical Item
Main Parameters


Main Structure
Briquetting machine
Conveyer
Control cabinet
Briquette Specification
Dia.: 8mm, 10mm, 22mm, 30mm, 70mm
Capacity
0.8-1.2 t/hr
Density
1000-1300kg/m3
Power of Main Engine
45KW
Weight
7000kg

Overall Dimension
Host machine: 3.4mX2mX1.8m
Control cabinet: 1.2mX0.6mX1.2m

There are many economic benefits to process beech wood into briquettes by using our punching briquette machine.
NO binder is needed during beech wood briquettes production process.
The briquettes made from beech wood has small cubage and is easy for transportation.
It can make beech wood pellets and beech wood briquettes. (Related post: Biomass Pelletizer for Oak Wood Exported to Taiwan >>)
It can easily setup complete briquettes plant for beech wood briquette production business. And the briquetting plant setup cost varies from equipment and capacity.
Setup Complete Biomass Briquette Plant for Beech Wood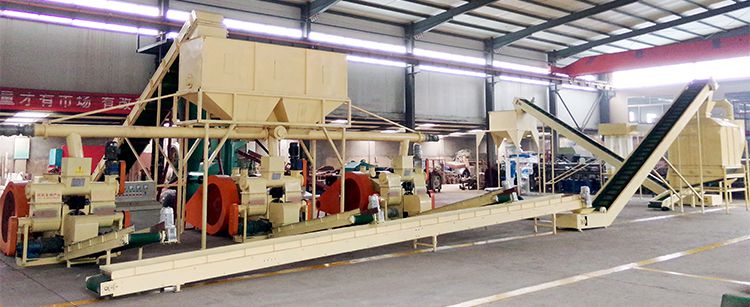 Setup Beech Wood Briquette Making Plant
Building a complete briquette making plant to process beech wood or other biomass materials has been recognized as the most cost effective investment in briquetting industry. ABC Machinery, as a professional biomass machinery supplier in China, can offer the BEST plan for your beech wood briquette production needs. If you are interested in how much it would cost to buy a beech wood briquettes production line, just send us massage to get more technical information, together with project cost and machine parameters!
Why Invest in Beech Wood Briquettes Business?
Beech wood has good binding properties, low water content, and burns easily. That is why it is used for the production of beech wood briquettes in countries all over the world. In the briquetting process, beech wood raw material is compressed and converted into compressed briquettes. These are then used as a renewable energy resource to heat boilers, produce electricity, run turbines, etc.
Cheap Price and Easily Accessible
Beech wood briquettes are easy to produce as the raw material required to produce them is quite easily available and you can get it throughout the year at a very reasonable price. Natural energy resources like coal, gas, petroleum, etc. are depleting slowly. To protect them from getting completely depleted and to reduce the pollution caused due to the burning of such fuels the world is now focusing more on the production and usage of eco-friendly energy resources like beech wood briquettes. (Read more: Small Size Briquettes Making Machine for Sales >>)


Beech Wood Briquettes Making Machine
Huge Market Demand for Beech Wood Briquettes
As the demand for energy resources that do not produce harmful gases and are safe to use is increasing with time, briquettes are getting popular among people more and more. They are demanding more of its production. Over the past few years, its production has increased greatly and the beech wood briquettes business has grown a lot.
Good Business Investment Project
To start this business you need to have a proper plan, strategy, investment, and knowledge of the field. With these basic components, you can start your own beech wood briquettes business and earn lots of revenue in less time. The raw material required for the production of these useful briquettes is easily available at a decent price. So, you will not have to invest a lot in buying the raw material. Beech wood briquettes production also does not require additives. So, you will not have to worry about buying them as well.
If you have a proper plan and investment, then the beech wood briquettes business is the right business option for you to start and earn through this growing industry more and more.
Choose Factory Price Beech Wood Briquette Machine
Starting beech wood briquettes making business – factory price wood briquette machine to make beech wood briquettes for sale: buy beech wood briquette machine from professional punching briquette machine manufacturer or supplier at factory price, get FREE technical instruction of beech wood briquette production process and business plan to set up commercial beech wood briquette project in the Republic, Guatemala, South Korea, Japan, Thailand, Indonesia, etc., at low cost.