Roller Type Briquette Machine
Charcoal machine is designed for briquetting of desulfurization gypsum powder, charcoal, coking coal, coal mud, coal ash, etc. Coal / coconut charcoal briquettes are easy to store and transport. They have advantages of energy saving, high efficiency and environmental protection.
GEMCO Roller Press Charcoal Briquette Machine has two types. One is "two rollers single press type" and the other is "four-roller double-pressing type". Among the Four-roller Double-pressing Type, you also have two options: Mechanical Charcoal Machine and Hydraulic Charcoal Machine. Double-pressing Charcoal Briquette Machinery can supply higher pressure than commone ones and the density of final briquettes can be much higher. GEMCO Machines perform well at reducing bug dust, controlling volume and recycling.
Mechanical Charcoal Machine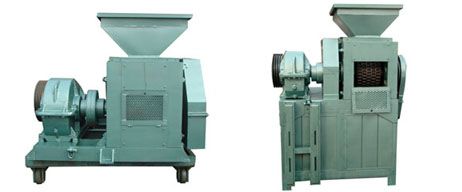 Make Medium to Large Charcoal / Coal Ball

| Model | GCXM-1 |
| --- | --- |
| Power | 5.5kw |
| Capacity | 1-2TPH |
| Diameter of Roller | 290mm |
| Form of Structure | 200mm |
| Overall Size | Two rollers single press |
| Weight | 560kg |
Model
GCXM-4
GCXM-6
GCXM-8
capacity
4TPH
6TPH
8TPH
Power(kw)
7.5-15
11-18.5
15-22
Speed of main shaft
18r/min
15r/min
15r/min
Type of pressure
Mechanical
Mechanical
Mechanical
Material of roller
65Mn
65Mn
65Mn 9cr2Mn
Form of structure
Four roller double press
Hydraulic Charcoal Machine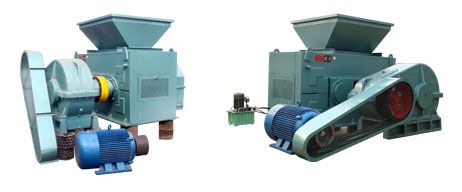 High Pressure Charcoal / Coal Making Machine for Large Scale Production

Model
GCXM-10
GCXM-15
GCXM-20
GCXM-30
capacity
10TPH
15TPH
20TPH
30TPH
Power(kw)
18.5-30
30-45
55-75
75-90
Speed of main shaft
13r/min
13r/min
13r/min
10r/min
Type of pressure
Mechanical & Hydraulic
Mechanical & Hydraulic
Mechanical & Hydraulic
Mechanical & Hydraulic
Material of roller
65Mn/9cr2Mn
65Mn/9cr2Mn
65Mn/9cr2Mn
65Mn/9cr2Mn
Form of structure
Four Roller Double Press
Contact us anytime if you have any questions about this roller press briquette machine or want to know more about charcoal briquetting production such as how to build a coconut charcoal production line. You can get a quick answer in one business day!