Coal/Charcoal Briquette Plant
Why Choose GEMCO Briquette Plant / Line?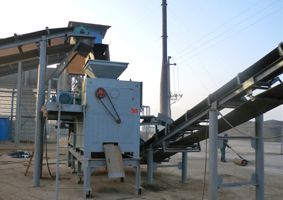 No.1 market share in China, more than 170 pellet & briquette plant projects built in around the world. Convenient for your on-site investigation.
10 patents innovation technology guarantees the quality of every equipment of the plant for customers.
The capacity can reach up to 150,000T/Year.
All-around after sale service and increadible price.
Common Materials for Making Briquettes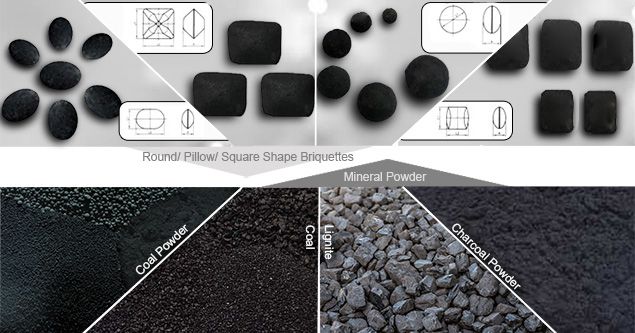 Final Charcoal / Coal Briquettest
Suitable Raw Mateials:
- Coal / Charcoal Coke / Lime Powder;
- Carbon black;
- Mineral powder including manganese ore dust, nickel power, silicon carbide, etc;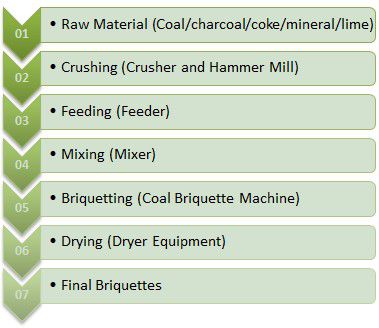 Coal Briquettes Manufacturing Process
Main Equipment for Setting Up Coal Briquette Plant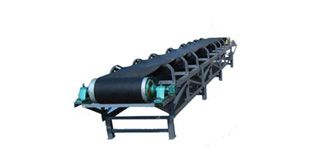 Belt Conveyor
Widely used for conveying granular and powder materials including sand, cement, fertilizer, coal, charcoal, coke and mineral materials.
Transport bulk density less than 1.67 t/m3.
Temperature of transported material should be less than 60 ℃.
The length of the conveyor can be customized.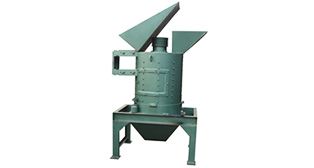 Crusher
Used for crushing coal materials into small pieces. This is a hot sale verticla complex crusher. It can process stone, lime, coke, charcoal, coal and such kind of materials.
Smart structure and easy operation and maintain, etc;
Low energy consumption;
High and cubic crushing ratio;
Steady running;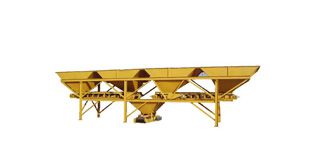 Feeder Machine
After crushing, the materials will be transport to feeder machine. In coal briquette processing plant, feeder is used for storaging the crushed raw material like the silo, but this strorage is temporarily to guarantee adequate and continuous material feeding into the mixer.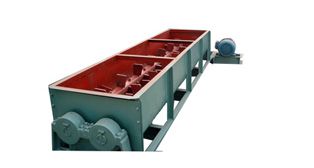 Mixer
Mixer is used to mix coal material with water or binder. It is designed to discharge mixed materials automatically without manual help.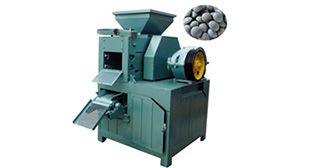 Coal Briquette Machine
Briquetting is the key part of coal briquett production. With a good briquette machine, the coal materials will be pressed into smooth, strong and density coal briquettes. Choose differen moulds to make different shapes of briquettes.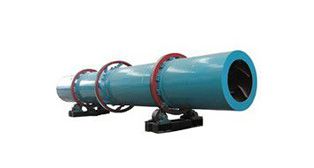 Dryer
Used for drying coal briquettes produced by briquette maker to appropriate moistrue content. The drying medium is hot air.
Complete Coal / Charcoal Production Line


Complete Coal Briquette Plant - Equipment Layout Design (Click the picture to enlarge)
A complete coal briquetting production line generally includes 7 procedures: material conveying, crushing, feeding, mixing, briquetting or moulding and drying. Equipment for each procedure should be chosed depending on the producitivity of the plant and your specific situations. If you buy from GEMCO, we can help you make a perfect and customized briquette plan.
Coal/Charcoal Briquette Plant [Turnkey Project]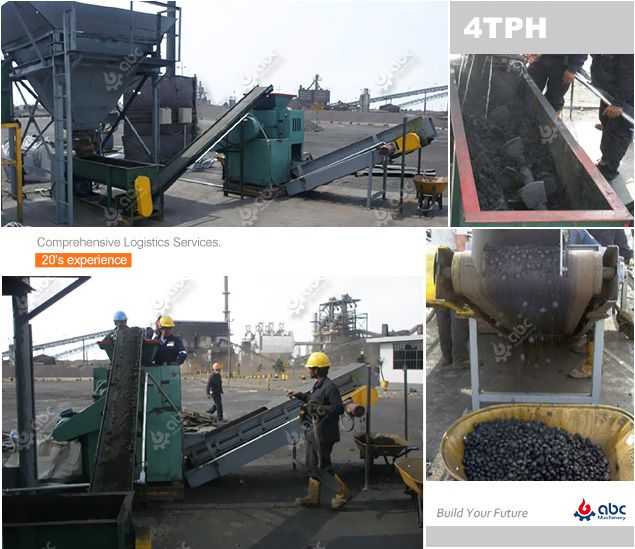 4ton Coal Briquette Line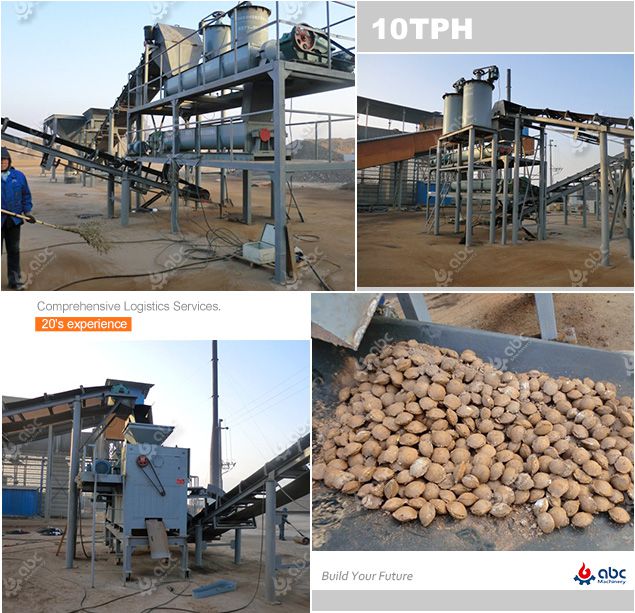 10ton Mineral Briquette Plant