ZLSP 260P Pellet Mill
Pellet Mill Parameters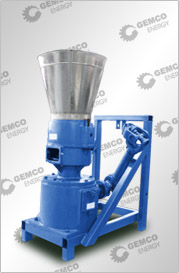 Type: ZLSP 260P
Driven by: PTO (Power Take Off)
Power: ≥30hp
Output: 160-250kg/h
Weight: 235/255kg
Package Size: 1050x540x900
Application: Widely used for biomass pellets from wood materials, sawdust, farm residues, agricultural residues, rice husk, straw, maize straw, cornstalk, sunflower seed shell etc.

ABC Machinery has engaged in wood pellet maker for many years and has accumulated a lot of experiences on wood pellet production including Tractor Powered (PTO) Pellet Maker. Now let's talk about some tips you should pay attention to when buying wood pellet production machinery. We notice that a lot of people are not very clear about how to pick a high quality pellet mill. In most cases, they are afraid of buying undesirable equipment or cheap and nasty pellet mill with a high price.
How to Choose Qualified Pellet Maker Machine?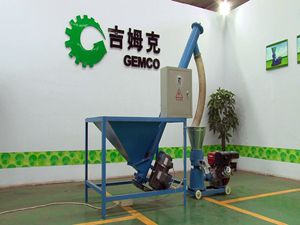 GEMCO is a member of ABC Machinery and it is our pellet machine factory. Generally, famous brands have better research and development ability (R&D ability), quality assurance, after service and reputation.
How is the appearance of the machine?
When picking machine for pellet production, pay attention to its appearance. The appearance quality can tell the quality of the machine in a certain extent. See whether it is damaged or has any signs of renovation or whether the welding part is flat and firm. Besides, you should take a look at the casting parts and see if there is any crack, sand hole or other defects.
Pay Attention to the Nameplate
Have a look at the nameplate on the pellet production machine and see what's on the nameplate. If it contains brand name, product name, model, main technical parameters, company name, address, phone number, production date and so on. And if there are warning signs on the dangerous parts. These factors can not only reflect the standard strictly of the company, but also make the operation more convenient. The production date should not be too long. In most cases, long stored pelleting machine means higher repair rate. If there is no address on the nameplate or the contact number is a cell phone number, the pellet machine supplier is probably informal and you should not choose such machines.
Read the Instructions of the Pellet Production Machine
Ask for the instructions or operation manual of the pelleting machine. Pay attention to the model, product name and see if they match with the nameplate and if the application scope is suitable for you.

When looking for pellet machine manufacturers or suppliers, ABC Machinery might be your best choice. Feel free to send us an inquiry if you are interested in our machines for wood pellet production.