ZLSP 300C Pellet Mill
Pellet Mill Parameters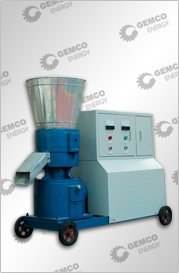 Type: ZLSP300C
Driven by: Electric Motor
Power: Three phase 22
Output: 250-400 kg/h
Weight: 425/465 kg
Package Size: 1300x620x1100
Application: Widely used for biomass pellets from wood wastes, sawdust, banboo powder, farm residues, agricultural residues, rice husk, straw, maize straw, cornstalk, sunflower seed shell etc.
Die-turning Pellet Mill Machinery
Pellet production belongs to the techniques of converting agricultural waste into high-grade fuels. It is a kind of molding process. Die-turning flat die wood pellet mill machinery is popular for its small size, easy operation, ruggedness and flexibility. This small automated pellet machinery is suitable to process various biomass materials including hay, dry leaves, grass and so on.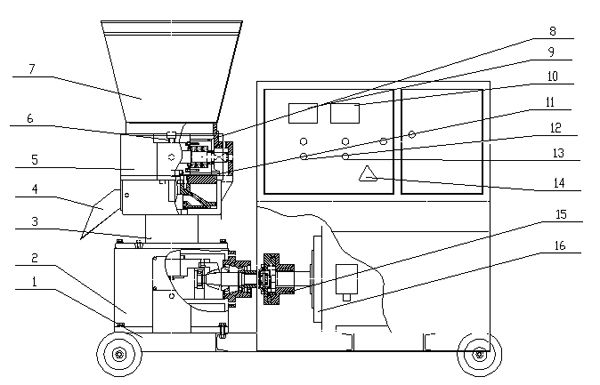 Structure of Die-turning Types Hay Pellet Mill
1. Underframe 2.Gear Box 3.Spindle Box 4. Discharge Hole/Outlet 5.Upper Box 6.Adjusting Nut 7.Feeder Hopper 8.Press Roller 9.Voltmeter 10.Amperemeter 11.Die 12.Start Button 13.Stop Button 14.Electricity Warning Sign
15.Active Coupling 16.Motor