ZLSP 150P Pellet Mill
Pellet Mill Parameters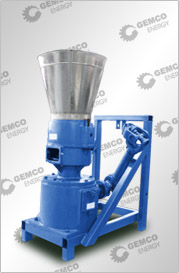 Type: ZLSP 150P
Driven by: PTO (Power Take Off)
Power: ≥8hp
Output: 50-100kg/h
Weight: 90/110kg
Package Size: 900x540x1020
Application: Widely used for biomass pellets from wood materials, sawdust, farm residues, agricultural residues, rice husk, straw, maize straw, cornstalk, sunflower seed shell etc.

View the following video to see how tractor powered (PTO type) pellet mill works and how pellets are made from biomass materials by this machine.

Build a Small Scale Biomass Pellet Line / Pelletizing Unit
Capacity of small pellet making unit: 250~800kg/hour
Common process: Crushing, Drying, Pelleting, Cooling, Final Biomass Pellets


Send us an inquiry to our official email (info@gcmec.com), if you are planning to start a small scale pellet manufacturing business. Just tell us your raw materials, size, moisture, capacity requirment, and cost range and then our technicist will contact you and give you customized solution in one business day.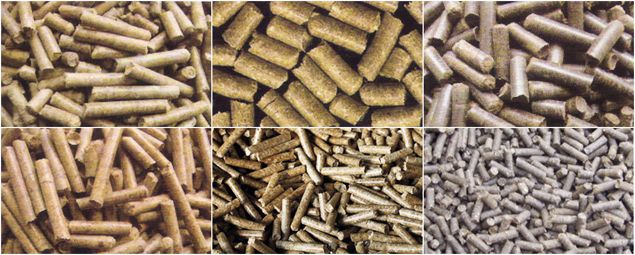 The Routine Maintenance of Biomass Pellet Mill Equipment
Routine maintenance refers to the everyday measures taken to keep a biomass pellet mill in perfect working conditions, including tractor powered type. There are specific routine measures taken in reference to a pellet mill equipment and they are:
Feeding has to be uniform. This mainly is to make sure that the high speed operation of the mill can be used and there is even pelletizing.
Always pay close attention to the wearing out scale of the parts that are likely to wear out easily. Once you establish a worn out part, replace these parts immediately to avoid unnecessary damages and injuries.
When the biomass pellet is being used, the transmission parts are supposed to be clearly seen; this means that, the transmission of a transmission gear is only possible through the help of the lubricating oil. Therefore, while running up large gears, the machinist should check at intervals of the lubrication and add oil lubrication as soon as it is almost depleted. Aside from this, he or she should grease- this is to ensure that the gear is in perfect lubrication condition which makes sure that the tractor powered pellet mill can operate smoothly. It would also be of importance to not that the pellet mill is uniquely designed in such a way that not all lubricating oils are to be used. To ensure maximum lubrication, it is advisable that one adds additives to the lubricating oil. It is therefore important to always be certain that the pellet mill is operating smoothly.
Reliability of the support. The entire structure of a biomass pellet mill equipment is wholly propped up by its frame. This means that when the machine is up and running, attention should be paid to see if the foundation screw that binds the base ground and frame is loose. If the screw is loose, tighten it properly to avoid any likely accident that may occur.
Clean the machine regularly and cover it with a cloth when it is not in use. This ensures the machine is stored while clean and no dirt is likely to clog in most parts of the frame.
When it comes to the proper maintenance of a biomass pelletizing equipment it is of importance that whoever has been set aside to handle the mill is fully educated about the machine. This puts him/ her at a better position to increase the lifespan of the mill and prevent accidents that are likely to be caused in the course of work.
Ways in Which the Mechanical Wear Can Be Reduced
★ The equipment should have a powerful cooling system. The purpose of a cooling system is to lower the working temperatures of the compress roller, die and the chamber.
★ The feed stock is supposed to be crushed completely and the pellets in very tiny sizes. The sole purpose of this is to ensure that the pellet mill is at a better position of making pellets to the best quality.
★ Always screen the feed stock first then after this, make the pellets once you remove the iron.
★ Ensure the speed of feeding is always uniform; it is also not advisable that you pile feed stock in the chamber.
The above are some of the maintenance practices that should be undertaken when it comes to a small scale pellet mill equipment. ABC Machinery has more than 10 years of experiences in designing and manufacturing biomass pellet making machines. We can also offer customized solutions for both small scale pelletizing unit and large scale pellet line. Just tell us your needs and you can get a quick answer in one business day!