Customized Small Wood Pellet Mill Plant Exported to Bulgaria
Recently, we received the final payment of small wood pellet mill plant to Bulgaria. The output is 350-450kg/hr. The details of this order are as below:
Description of Goods
Quantity

Hammer Mill (with air fan and cyclone, air lock, bag-type dust remover, with motor, phase 3, 380V, 50Hz, 37KW)

1

Air-flow Dryer (Including 1 screw conveyor, 1 sieve, 1 blower, 1 hot air stove, 1 cyclone, 4 pulse pipes and 1 electric cabinet, with motor phase 3, 380v, 50Hz, 7.5KW)

1

Pellet Mill

(ZLSP-R, 400B, with motor phase 3, 380v, 50Hz, 30KW, with speed-adjustable and movable screw conveyor)

1

Cooler (LQJ50, with motor phase 3, 380V, 50Hz, 2.2KW)

1

Elevator (Deliver the cooled pellets to packing system)

1
1
ZLSP-R Wood Pellet Mill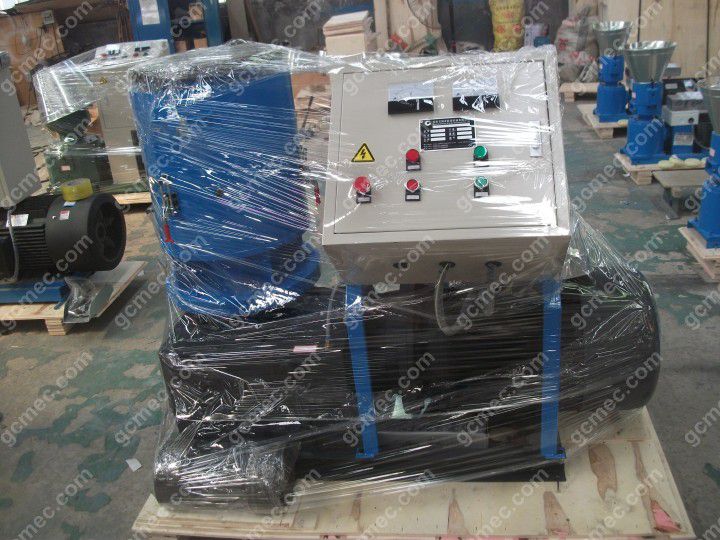 Equipment Package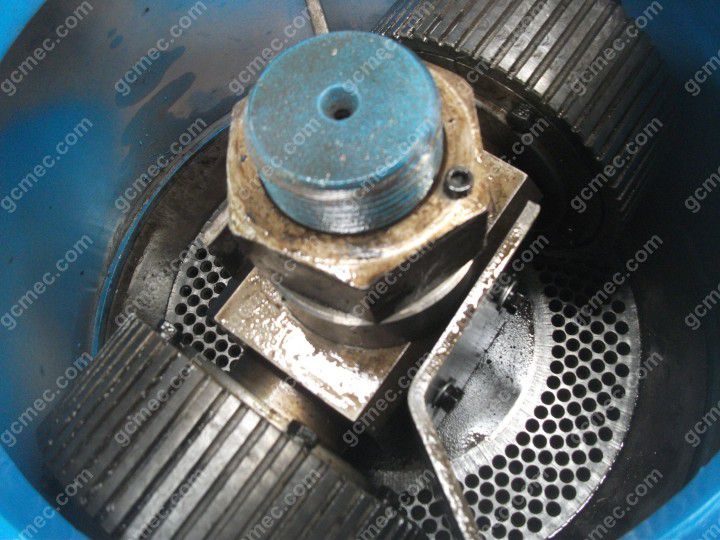 ZLSP 400B Flat Die Pellet Mill for Sale (Roller-turned Type)
Technical Parameter of Roller-turned Pellet Machine
| Type | Power | Output (kg/h) | Weight (kg) | Package Size (mm) |
| --- | --- | --- | --- | --- |
| ZLSP-R 200B | Three phase 7.5kw | 80-120 | 215/245 | 950x450x1050 |
| ZLSP-R 300B | Three phase 22kw | 250-350 | 540/575 | 1350x750x1400 |
| ZLSP-R 400B | Three phase 30kw | 350-450 | 770/810 | 1400x800x1450 |
| ZLSP-R 500B | Three phase 55kw | 500-800 | 1770 | 2300x750x1850 |
Delivery Photos of The Made-to-Order Small Pellet Plant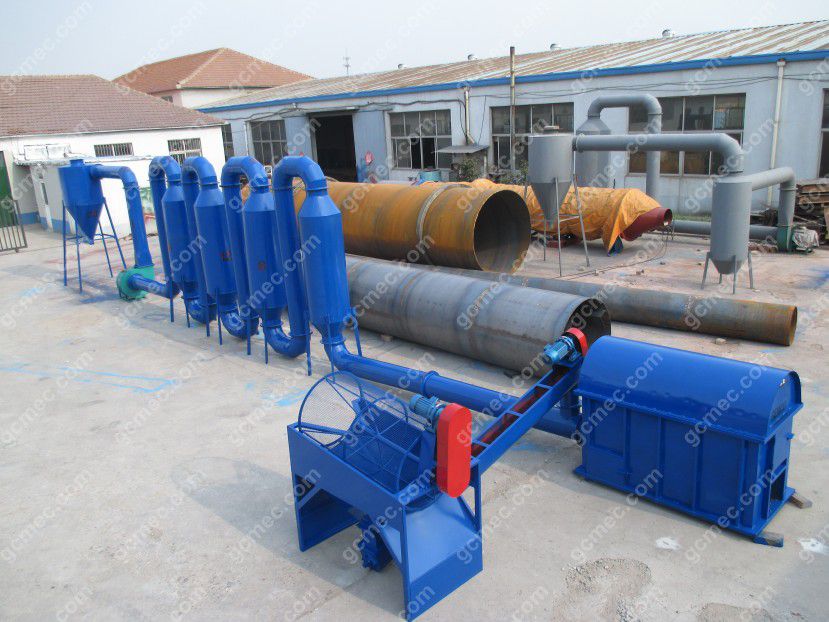 Air-flow Dryer
After inspection, the goods are well packaged and shipped to Bulgaria. From the below photos you can see the details of the machinery and the packaging situation. Feel free to contact is you are interested in building a small biomass pellet production line. Just send us your needs and requirements, we can help you make the best pellet making plan. GEMCO Pellet Machinery can offer not only equipments, but also customized pelleting solutions. Just believe us and hand over your problems to us!
BUILD YOUR OWN WOOD PELLET PLANT
I'd like to know how much your small pellet mills cost (soft and hard wood types) and how much does shipping for Europe cost? Country for delivery would be Bosnia and Herzegovina, so the nearest bigger port would probably be Rijeka or Split in Croatia, or some port in Italy. And what kind of resin should be used as additive for wood.

Please find our offer as email attachment,please check it. Hope the capacity is ok to you. If not,please previse your demand.
We can deliver machine to Rijeka,it is cheaper than Split. The cost of seafreight and Insurance is at USD45 to Rijeka,USD100 to Split. for the small pellet machine.