30 Sets of Feed Pellet Mill Shipped to Vladivostok Russia
One of our customer from Russia ordered ZLSP120, ZLSP200, ZLSP230, ZLSP260,ZLSP300,ZLSP400 small feed pellet mill and BPM32 ring die feed mill, totally 30 sets. On May 3, 2015 in the morning. 30 sets of feed pellet machinery have shipped to Vladivostok Russia. The packing starts at 10 am. Below is the packing case: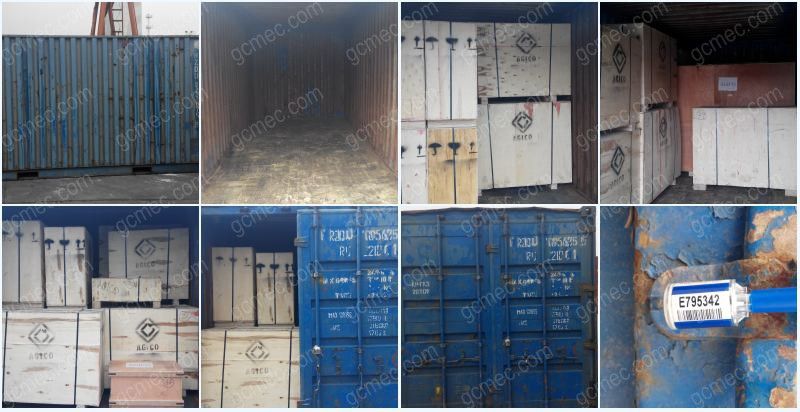 Feed Pellet Machinery Packing Case

Ring Die Feed Pellet Mill

Small Feed Mill

GEMCO Feed Pellet Mill can be used to make various different kinds of fodder pellets for pig, rabit, chicken, horse, etc. Feel free to send us an inquiry if you are interested to get more details of our feed mill machinery.
Interested in your pellet machine for producing pelletized animal concentrate" (animal food pellets). medium size.
As per your requirements,we would like to recommend our medium model of ZLSP260B D-Type Feed Pellet Mill to you. Kindly check the quotation details as follows:
Product: Feed Pellet Mill
Model: ZLSP260B D-Type
Power: 15kw Electric Motor
Electricity: 380V,50HZ,3Phases
Capacity: 400-600kg/hour

Unit price: USD1660/Set CFR Buenaventura Colombia
We are interested in aquiring a pellet machine to be used in making pellets for our rabbits at a farm in Uganda. What's the average price for a pellet machine and would you ship to Uganda?,
From your description,we learned you want to make feed pellets fro your rabbit food. For your information,we are leading Pellet Mills manufactuer & exporter in China,our machines are widely used for making feed pellets for animal food and wood pellets for biofuel.

Yes,we can ship the machine to Kampala,Uganda. Our middle model of Pellet Mill is ZLSP260B D-Type. Kindly check our quotation details for you as email attacthment.
I am interested in starting to make animal food pellets.
Can you please supply me with information and guidance to both vertical and horizontal.
1. What is your raw materials & their sizes? Our machine request the material size is about 3-5mm to make pellets,if your material size is over 5mm,you need a Hammer Mill to crush them into small,and then make pellets.

2. What is the moisture content of your raw materials? Our machine request the material moisture content is about 10-18% to make pellets,if your material moisture content is over 20%,you need a Dryer to drying them,and then make pellets.

3. How many KG/HOUR of feed pellets do you want to get? Please advise !

4. What diameter of pellet is suitable for you? Our machine could make 2.5mm to 10mm diameter pellets depend on different mould of Dies.

I have interest in purchasing the following machines:
20 units of diesel engine pellet mill ce
I have the following query
My client asks me you give us a letter as its representative in Peru, to ensure the sale of spare parts,
could accommodate this request?
As per your requested, we just sent you the Authorization Letter via email. Please check your email.