Nutrition Physiology and Restricted Feeding of Growing Chickens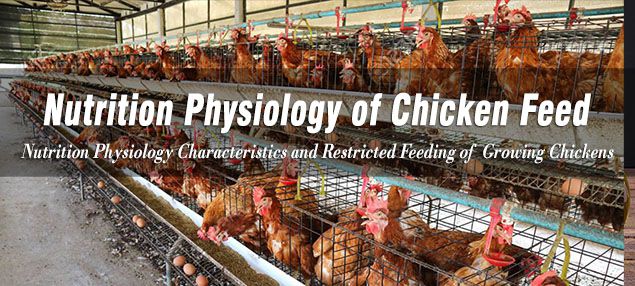 Nurition Physiology of Chicken Feed
Chicken is the most common animal in poultry farming industry. In this article let's talk about what are the Nutrition Physiology Characteristics and Restricted Feeding of Growing Chickens? And we will also recommend a hot sell poultry feed machinery for you!
Nutrition Physiology of Feed for growing Chickens
Growing chickens (chickling period) refer to 7~20 weeks old layers and 5~30 weeks old broilers. The growth is still rapid during this period of time. And it is the key stage of skeletal development. The key point of management in this period of poultry farming is to ensure that the bones of chickens are fully developed, and that they are bred into strong and productive chicken flocks.


Poultry Feed for Chick Grower
It is also expected that the age of the first labor is appropriate, and the first labor can not only produce larger eggs, but also reach the peak of egg production quickly. The farming quality of growing period is the key determine the rate of egg production and the duration of the peak period. In order to control the chickens to reach sexual maturity at the right time, restricted feeding is an effective method which is widely used at home and abroad.
Complete Chicken Feed Manufacturing Machine Set
The following chicken feed manufacturing machine set is a complete small feed processing plant which is very popular for mini feed mill in poultry farming industry. The capacity of this unit ranges from 600kg/h to 1000kg/h. Recently, this set of machine is on promotion. Contact us now to get the latest promotion price!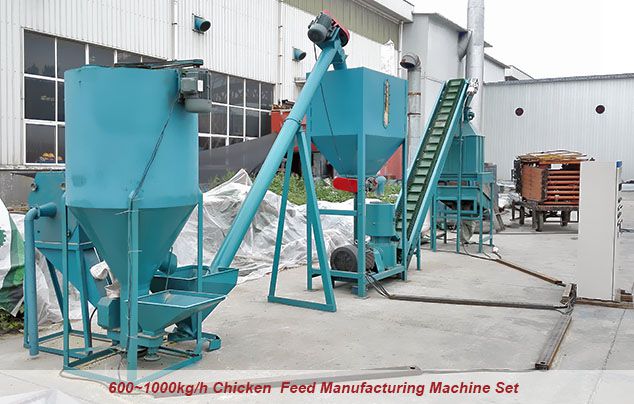 Click here to read more about this small feed mill plant >>
By simply changing the pellet die, you can make feed pellets of different size to adapt to the poultry feeding needs in different growing stages. You should know that the equipment price is greatly related to the production output and raw material situation. As a reliable pellet feed mill manufacturer we can offer both single chicken feed making machine and complete animal feed processing equipment.
Quality Restriction and Quantity Restriction in Chicken Farming Industry
At present, there are two common restricted feeding methods, one is restricted quality, and the other is restricted quantity.


Chicken Feed Pellets of Different Size
Reduce the concentration of main nutrients in the poultry feed of and allow the chickens to eat freely. This is the most common used method of both layer and broiler chicken breeding. It has also been taken into considerations globally when formulating the poultry feed standards. For example, the Chinese standard stipulated that the crude protein level at the late stage of breeding was only 12%, and the metabolic level was only 10.88 MJ per kg of feed, while for chicks, it was 18% and 11.72 MJ per kg of feed.
Make the complete formula feed according to the normal physiological needs of growing chickens. But control the feeding quantity in different degrees and different ways according to breeding purpose (egg or meat). Free eating is forbidden. This method is mostly used in broilers breeding. Broilers are a collection of fast growth genes. Broiler Breeders themselves have a high growth potential, thus improper restricted feeding can easily lead to overweight problem. Besides, the method and uniformity of restricted feeding are the keys to the restriction of egg production. In poultry farming, it should be noted that no matter the restricted quality of layers or the restricted quantity of broilers, the growing chickens are in a state of stress. Different from the main nutrients (energy and protein) that directly affect the sexual maturity and physical condition of the chickens, vitamins and microelements supply should still be met especially Vitamin A, D3, B6, linoleic acid, manganese and iodine, not less than chicks. So it is wrong to adopt extensive feeding and pay little attention to the nutritional supply.