Choose Right Feed Pellets Production Machinery for Animal Feed Making
Animal feed pellet production is a process that uses different feed processing machine to generate pellets that can be fed to variable animals, including chickens/broilers, fish, cattle/cow, sheep/goat, pigs, etc.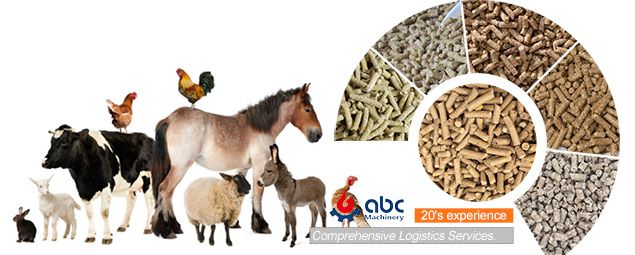 Animal Feed Making Business
This whole set of machinery, which is needed to produce good quality pellets, is called the animal feed pellet production line. Each piece of machinery has its particular function and a role that it plays in the pellet production process. That is why choosing equipment carefully and considerately is important to run a pellet mill for animal feed making.
Choose the Righ Feed Pellet Production Equipment Combinations
A feed pellet mill plant for animal feed making has equipment like dryer, crusher, separator, pellet making machine, and many more. You can choose equipment based on your needs and business demands. You can buy equipment in the following combinations.
If you are not sure which combination fit your animals most, feel free to contact us and we can help you make a decision by providing machine parameters, price list, test report, shipping cost and more!

Spiral Feeder & Feed Pellet Machine
This combination consists of only 2 pieces of feed production machinery. A spiral feeder is an advanced way to feed raw material to pellet mill machine when you do not want to do it manually. Through it, a continuous, efficient, and even amount of raw material can be added to the feed pellet machine.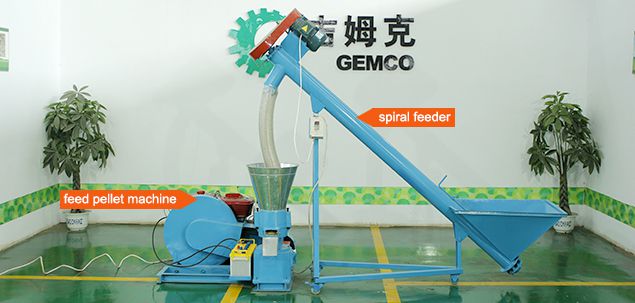 Home Use Feed Pellet Mill for Animal Feed Making
You can load a good amount of raw material and then see the spiral feeder transport the material to the feed pellet machine which will transform the raw material into dense and solid animal feed pellets. This combination is suitable when you need to make pellets at home or at farms.
Crusher & Spiral Feeder & Feed Pellet Machine
This combination has one more machine added to the above combination. To produce animal feed pellets of desirable size, it is essential to crush the raw material into fine size particles. Otherwise, the feed pellet making machine will not form dense and good quality pellets. Wood crusher and hammer crusher are the common kinds of crushers that are often used.

Mini Feed Pellet Mill
Different animals need different kinds of animal feed. For that, the material having different sizes is fed into the machine.
For instance, the size of raw material for making animal feed must be from 6mm to 8mm. Similarly, for making bird feed, a suitable size of raw material is 3mm to 5mm.
Crusher & Mixer & Spiral Feeder & Feed Pellet Machine
This combination is generally more common for producing pig and chicken feed pellets. In it, the additional machinery is a mixer. A mixer is helpful in mixing different components of the raw material evenly. (Releted Post: Chicken Feed Pellet Making Machine for Sales >>)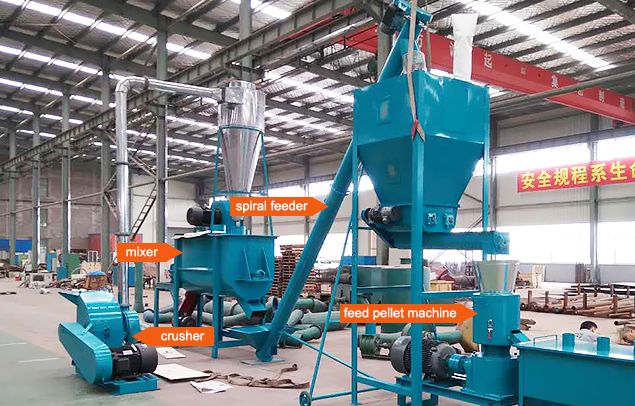 Pig Chicken Feed Pellets Making Mill
Sometimes, in addition to the main raw material, some other components are also added to provide a better amount of all essential nutrients to the animals or birds. And many times, certain drugs are also added in the raw material to prevent or cure illness among animals or birds. All these components must be thoroughly mixed before they are fed into the feed pellet mill.
Crusher & Spiral Feeder & Feed Pellet Machine & Cooling Equipment
In this combination cooling equipment is added to reduce the temperature of the end product. After going through feed pelletizing process, the feed pellets gets heated and its temperature may increase up to 80 degrees.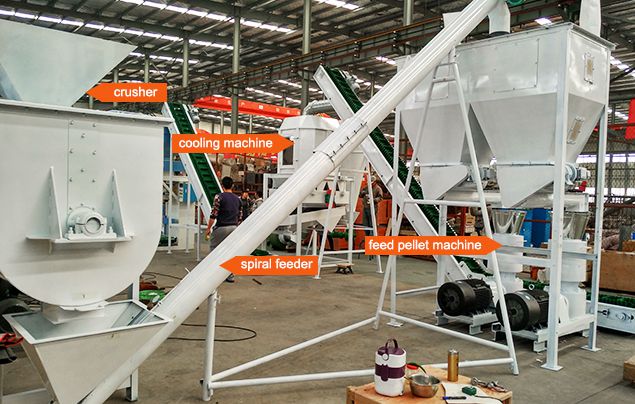 Small Feed Pellet Mill for Animal Feed Making
If you want to store the end product without wasting your time by putting it aside to get cooled on its own, then add this cooling equipment in your pellet mill for animal feed making. It will reduce the temperature in less time and the product will be ready to get packed soon.
Crusher & Mixer & Spiral Feeder & Material Silo & Feed Pellet Machine & Material Conveyor & Cooling Equipment & Electric Control Cabinet & Packing Machine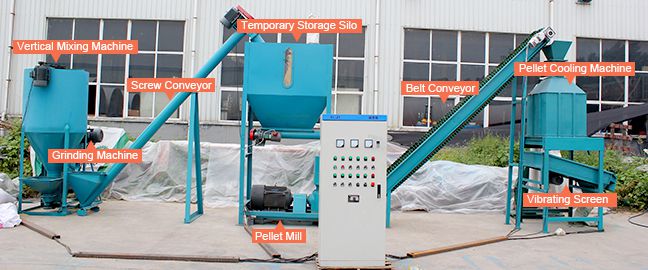 Small Animal Feed Making Mill Plant
This combination has some additional components and is a complete set of animal feed pellet production line needed for the small to medium scale production of animal feed. You will not need to do anything manually as from feeding the machine the right amount of raw material to the packaging of pellets everything will be done by the pellet mill for animal feed making.
Small Pellet Mill to Make Animal Feed Pellets - Test Running
How to Choose Right Pellet Mill for Animal Feed – Buy High Quality Feed Pellet Mill for Poultry Livestock Feed Making: HOT sale pellet mill for animal feed offered by feed pellet machine manufacturer or supplier, guide on process of animal feed production and how to start animal feed pellet making business with limited cost in Tanzania, Egypt, Morocco, Ghana, South Korea, etc.
Animal feed formula

| | | | | | | | |
| --- | --- | --- | --- | --- | --- | --- | --- |
| Contents | Crude protein | Crude fat | Crude fibre | Calcium | Phosphorus | Total ash | Carbohydrates |
| Values % | 21.85% | 4.85% | 3.15% | 1.10% | 0.51% | 5.80% | 65.00% |
Why Choose Us as Your Supplier of Pellet Mill for Animal Feed Production?
ABC Machinery is the professional animal feed pellet making machine manufacturer in China. Our mission is to provide high quality feed pellet mill for customers around the world. Our equipment attracts many and more customers due to our excellent advantages: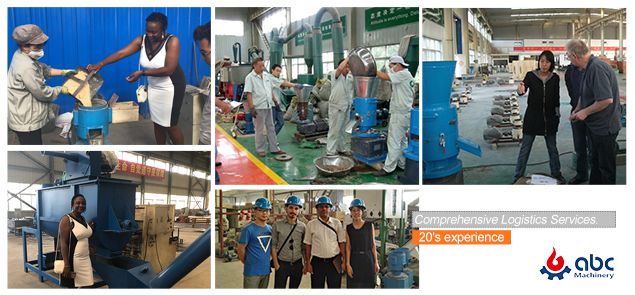 Small Feed Pellet Mill Manufacturer
Premium Quality and Favorable Price: We insist quality is the lifeblood of our products and created our own factory GEMCO to manufacture our patented Feed Pellet Machine. At the same time, optimal prices is our commitment to customers never change!
Complete Before-sale, In-sale and After-sale Service: We built complete service team and system to better meet customers' needs with shorter time. If you are going to buy single one equipment, our sales can quickly offer the price list and equipment parameters. And if you are going to set up a complete animal feed pellet production line, our sales and engineers will offer the customized plan that covers factory layout design, equipment selection and installation and commission, and more. We also provide test running service, livestream show, factory visits and more to help you to understand us fully.