ZLSP R400B Pellet Mill
Pellet Making Machine Parameters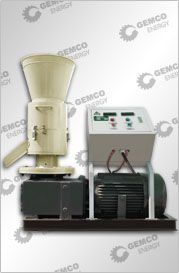 Type: ZLSP R400B
Driven by: Electric Motor
Power: Three phase 30
Output: 350-450 kg/h
Weight: 770/810 kg
Package Size: 1400x800x1450
Application: Widely used for biomass pellets from wood wastes, sawdust, banboo powder, farm residues, agricultural residues, rice husk, straw, maize straw, cornstalk, sunflower seed shell etc.

Roller-turning Wood Pellet Making Machine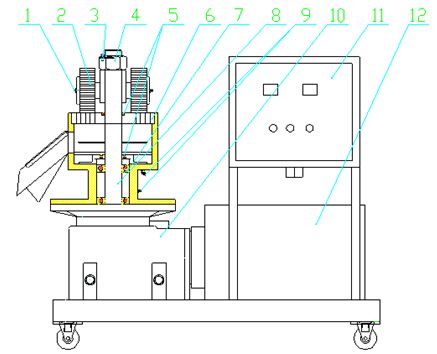 Structure of Roller-turning Types ( Flat Die Pellet Making Machinery )
1. Filler Hole 2.Press Roller 3.Stop Screw 4.Adjusting Screw to Adjust the Space between Press Roller and Die 5.Seal 6.Die 7.Bearing 8.Principal Axis
9. Filler Hole 10.Gear Box 11.Electric Cabinet 12.Motor

Flat Die Pellet Machine Vs Ring Die Pellet Machine
Flat die pellet making machines have the following advantages when compared with ring die types.
Vertical Feeding Way: Vertical feeding makes the most of gravity, improved the fluidity of raw materials. However for ring die pellet press, spiral feeder is needed. Since different biomass materials have different packing density. So you have to adjust the guide plate manually to make it matching with different materials.
The both sides of the pellet die or plate can be used, so that the lifespan is greatly prolonged. However, for ring die types, only the inner side can be used.
For flat die pelletizing machine, the feeding volume can be increased simply by enlarging the diameter of the press roller. But for ring die type, the diameter of press roller cannot be changed confined to the ring die diameter.